Streamline your attendance management practices and optimize your hybrid work policies with Tactic's newest flexible workplace tools.​
Managing employee time-off and promoting engagement can be challenging when your organization has implemented a hybrid work model that combines remote and in-office work. With the boundaries between work and life becoming increasingly blurred, it is essential to have the proper tools in place to alleviate the burden on your HR team.
That's why Tactic has introduced two new tools to its hybrid workplace platform – Leave Management & Workplace Policies.
Our aim in designing these tools was to streamline the management of employee leave, while also offering increased flexibility in scheduling remote and in-office work arrangements.
With the new Leave Management tool, your team can now easily track their available time off and request leave when necessary, no matter where they are working from.
The self-serve Time-Off Request form also provides information about which of their team members has already requested days off during the selected period of time, and allows the employee to include a reason for their request.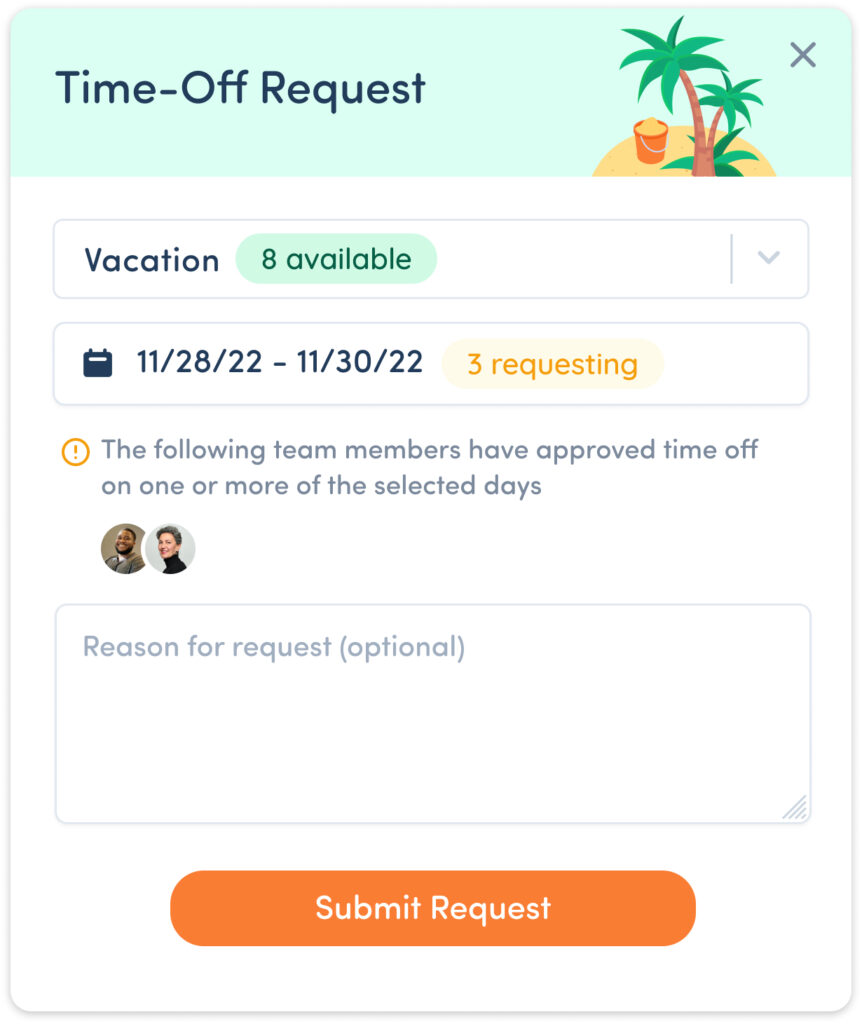 Admins will love the Leave Management dashboard, making it easy to review pending leave requests, identify team members with overlapping days off, and take action with just a few clicks.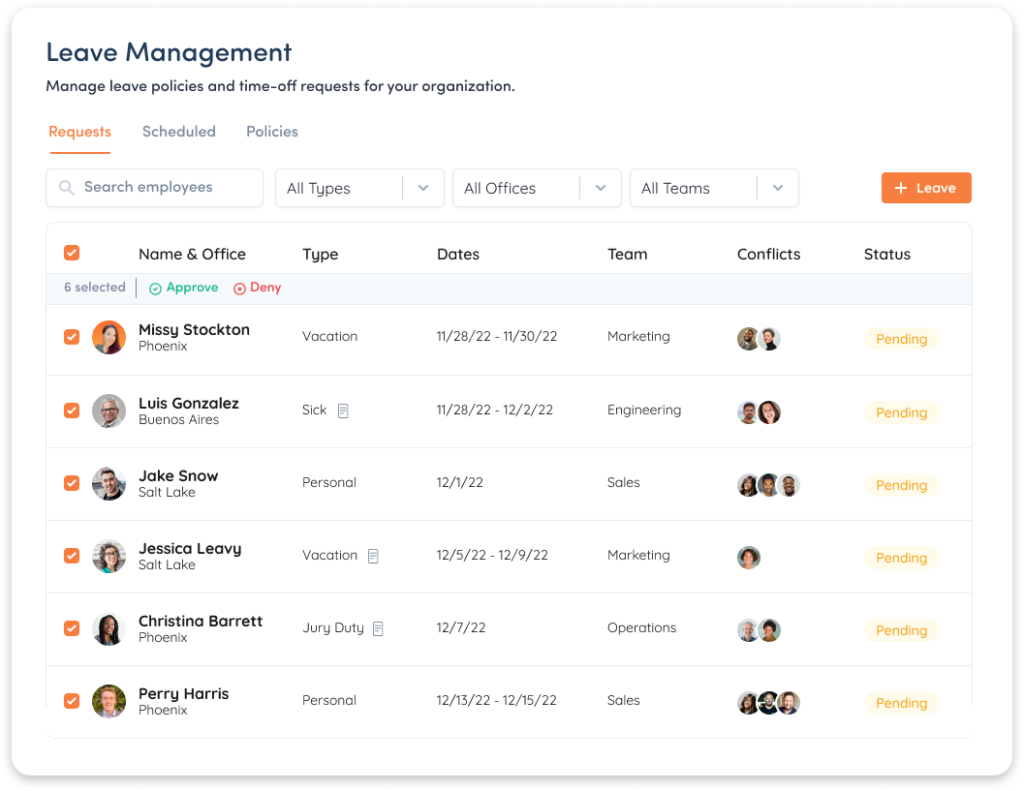 This reduces the time and effort required to manage employee leave, allowing HR departments to focus on more critical tasks. With our new tool, managing employee leave has never been easier, allowing your organization to thrive in a hybrid workplace.
With the rise of hybrid work models, organizations are recognizing the need for more flexibility in workplace policies, and our new tool provides the solution. Whether your organization only allows three remote days per week or your sales team is required to be in the office every Monday morning for an all-hands meeting, this new tool can help make it happen.
Admins can customize leave, remote and office day policies for entire offices, teams or specific employees. Workplace Policies is designed to help you maximize your organization's productivity while providing flexibility and work-life balance for your employees.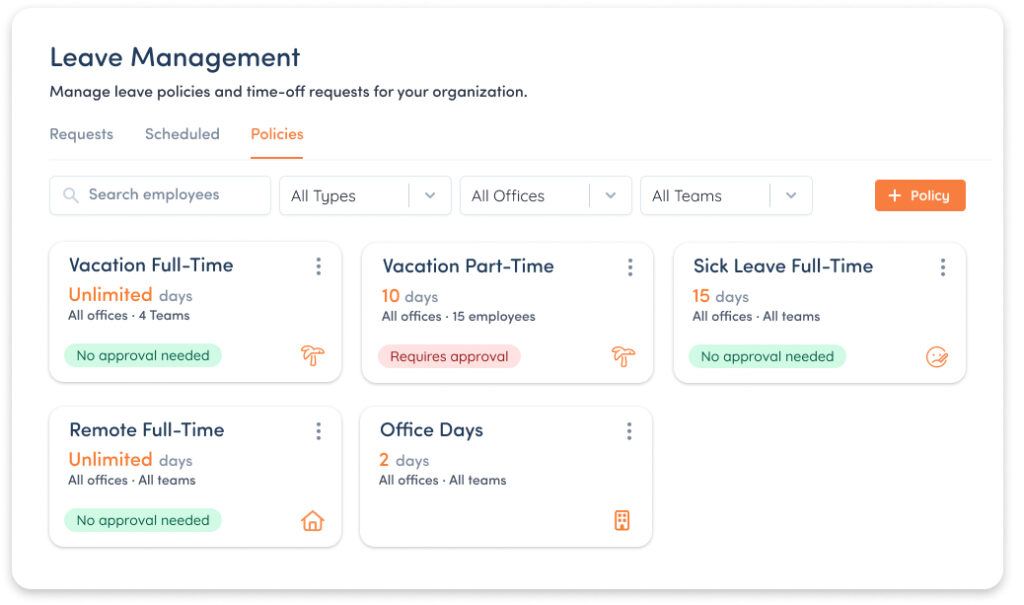 Tactic Leave Management & Workplace Policies tools are a valuable addition to our suite of hybrid workplace tools. These tools simplify attendance management, communicate clear workplace expectations, ensure compliance, and help your team better meet the needs of the modern workplace.
If you want to optimize your hybrid work policies and improve your attendance management practices, schedule a call with our team to get set up with Tactic Leave Management & Workplace Policies today.