Discover Tactic's latest upgrades to its desk and meeting room booking tools. Learn about four new features that provide more flexibility and convenience.
As companies strive to create a more attractive workplace culture and keep up with the rapidly evolving job market, flexible work options have become an increasingly popular choice. One such option is the hybrid workplace model, which enables employees to work both from home and from the office. While this arrangement provides greater flexibility for employees, it can pose significant challenges for managers who must ensure that there is adequate office space available for those working from the office.
That's where workspace booking tools like Tactic come in. Tactic is a powerful hybrid work solution that enables employees to reserve desks and meeting rooms when they need them, providing a flexible and adaptable solution for companies.
Tactic has recently introduced four enhancements that will further improve its capabilities: recurring reservations, reservation editing, early check-out release and bulk reservation management.
The introduction of recurring reservations is a game-changer for desk and meeting room booking tools. With this feature, employees can now easily book a desk or meeting room for a regular time slot. Recurring reservations can be especially helpful for meeting rooms, as they are often in high demand and can be difficult to book on short notice.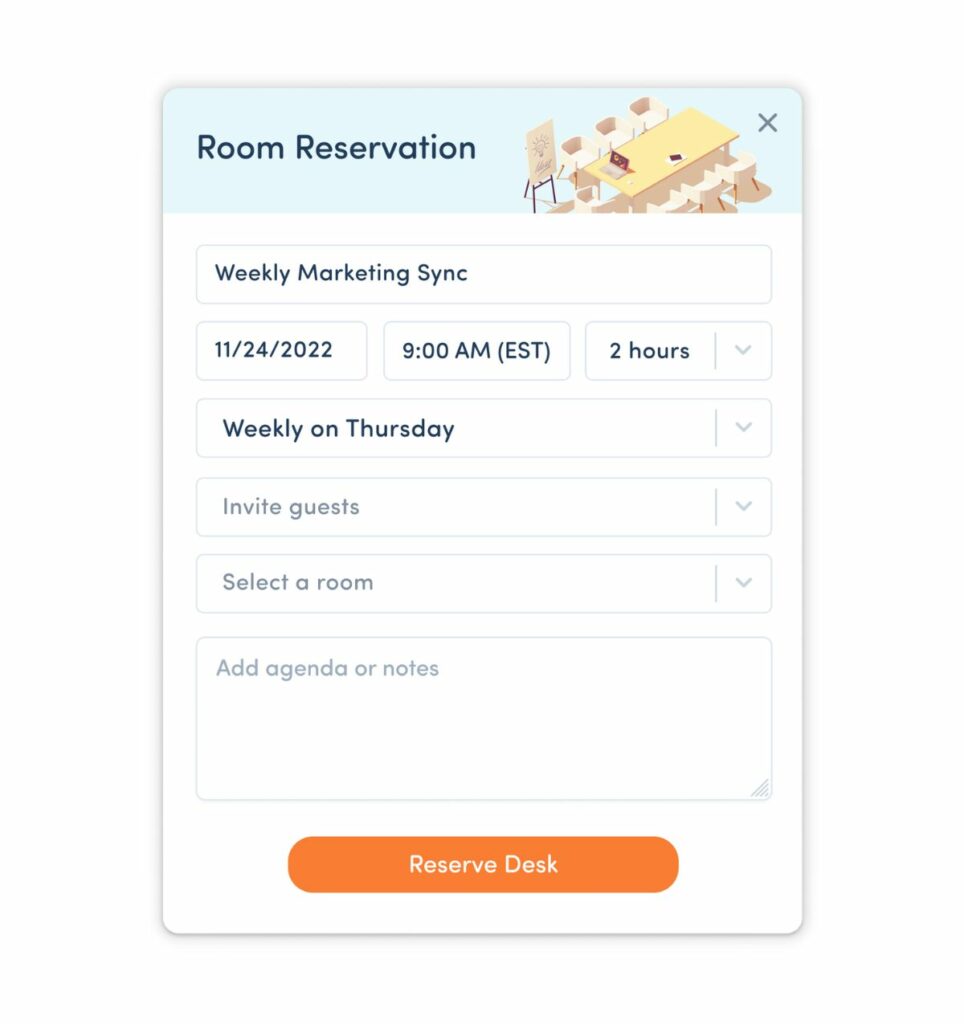 With recurring reservations, teams can reserve a meeting room for their regular meetings in advance, ensuring that they have the space they need when they need it. This saves time and reduces the stress of last-minute booking, enabling teams to focus on their work rather than worrying about whether they will have access to a meeting room.
Recurring reservations are a valuable upgrade that adds to the functionality and convenience of desk and meeting room booking tools.
The ability to edit reservations is a significant upgrade to desk and meeting room booking tools, making the reservation process more flexible and convenient for users. This enhancement allows users to make changes to an existing reservation, such as the time, date, location, or duration. This is essential for a busy workplace, where schedules and plans can change frequently. It ensures that resources are used efficiently, as users can cancel or reschedule their booking if they no longer need the desk or meeting room, freeing it up for others to use.

In addition, reservation editing provides greater autonomy to users, allowing them to make changes to their booking on their own without having to go through an administrator or customer service representative. This valuable addition enhances the user experience and improves the overall efficiency of desk and meeting room booking tools.
Early check-out release is a recent upgrade to desk and meeting room booking tools that adds a new level of adaptability to the reservation process. With this feature, users can check out of their reservation before the scheduled end time, freeing up the desk or meeting room for other users who require it. The check-out time is logged and can be viewed by both the employee who booked the reservation and the administrators in the reservation management section.

This transparency and visibility help users and administrators to manage their time and resources more effectively, ensuring that everyone has access to the desk or meeting room they need, when they need it. 
Bulk Reservation Management
Bulk reservation management is an exciting addition to the desk and meeting room booking tools, providing a new level of convenience and efficiency for administrators. With this feature, admins can view all past, pending, and upcoming meeting and room reservations in the new admin management section.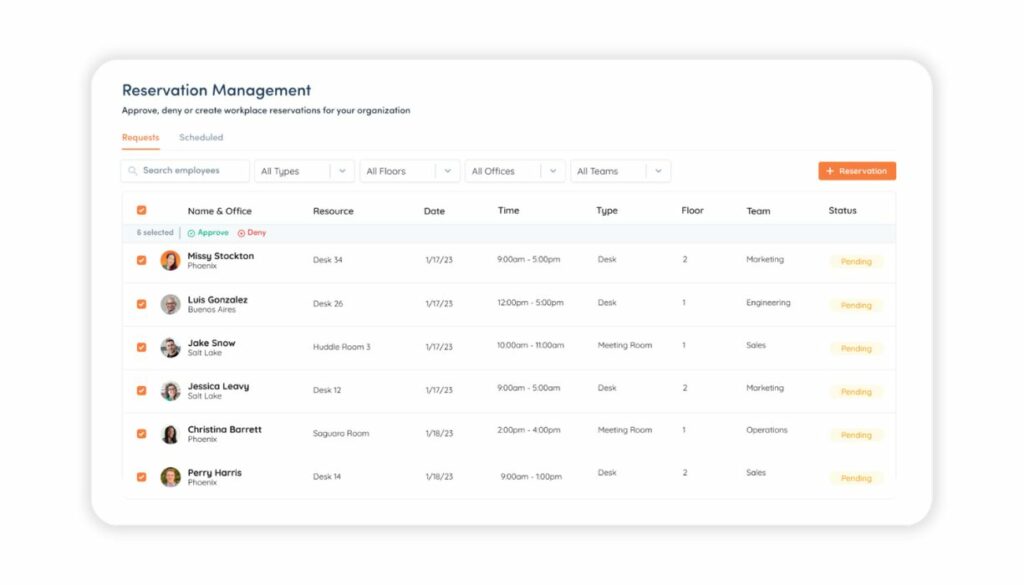 The filters allow admins to sort and filter by office, floor, team, type or individual user, making it easy to locate specific reservations or see an overview of all reservations. Admins can select multiple pending reservations and bulk approve or deny them, saving time and simplifying the approval process. Additionally, the bulk delete feature allows admins to delete multiple reservations quickly, in the case of an unexpected office closure or a change of plans.
At Tactic, our team is dedicated to enhancing the functionality and convenience of our platform for our customers. We are thrilled about these new upgrades and remain committed to evolving and improving our platform as we gather more insights into the pain points involved in hybrid work.