Revolutionize

the visitor experience
Create memorable guest experiences with a digital visitor check-in and automated host notifications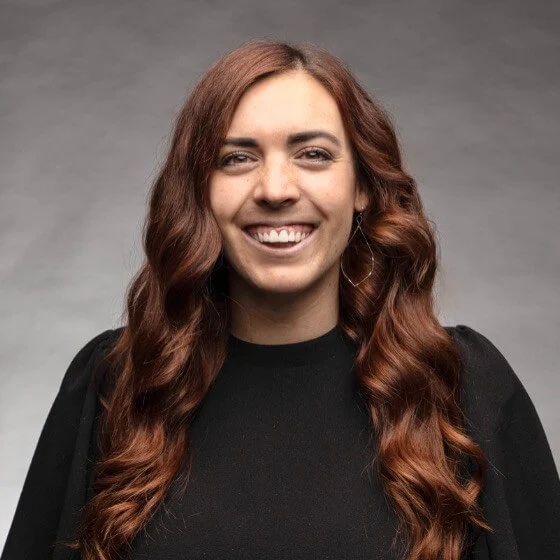 Cassidy G.
VP of People
"Not only does Tactic offer a great solution to manage your workspace, including a perfect visitor notification system, they are also a fantastic team to work with!"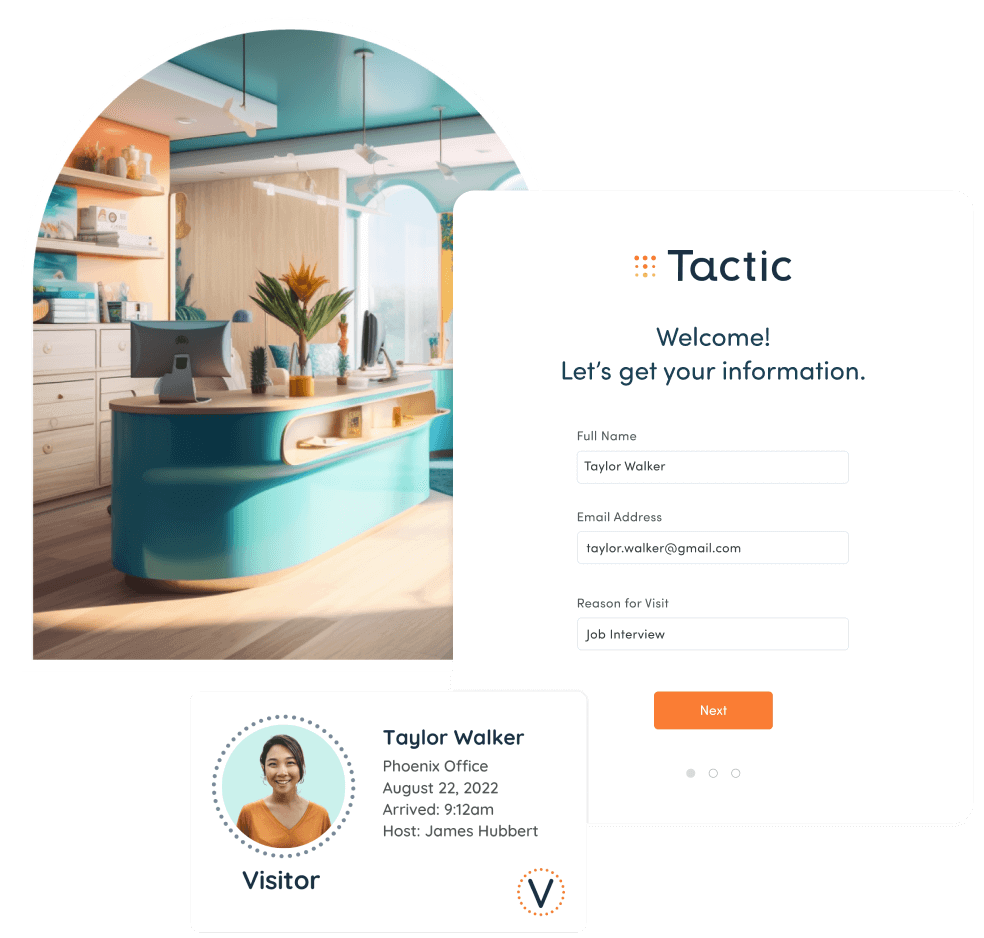 Organize
office visits

with ease
Stay one step ahead and effortlessly manage your office guests without missing a beat.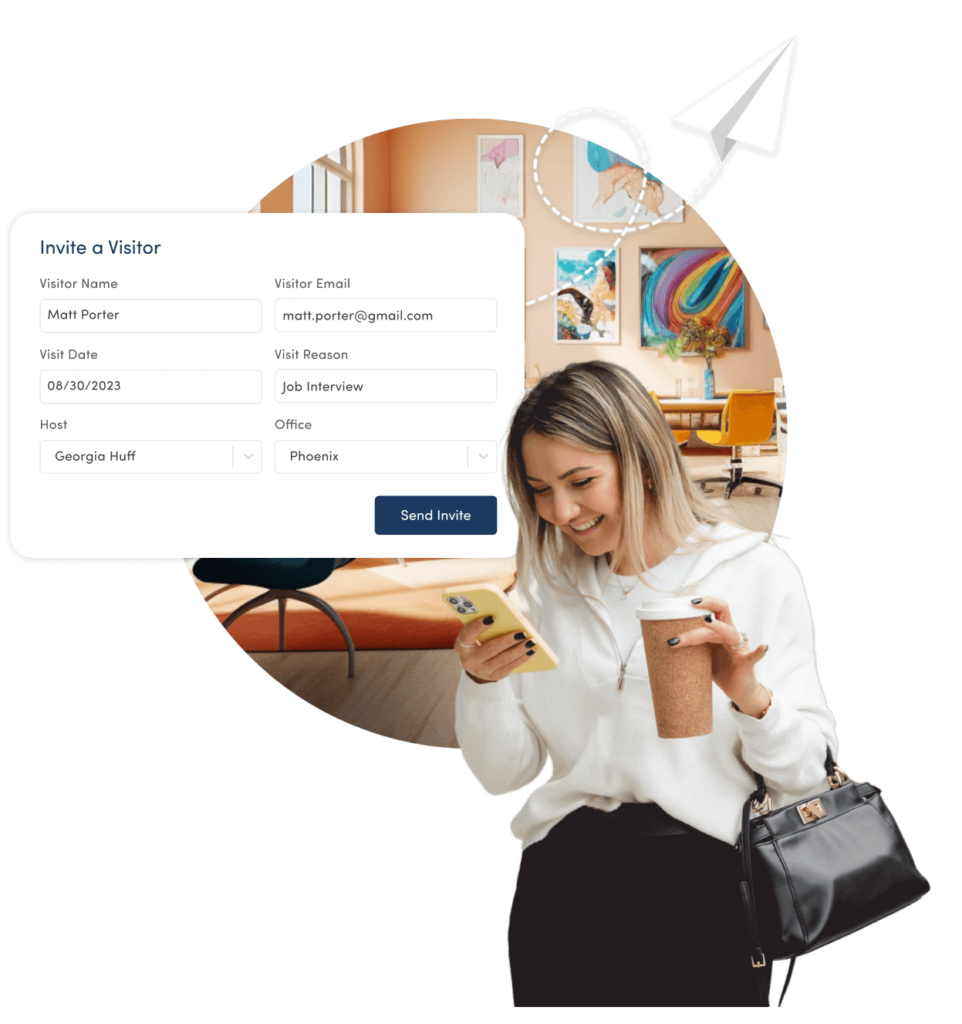 Get a
customizable solution

that checks all the boxes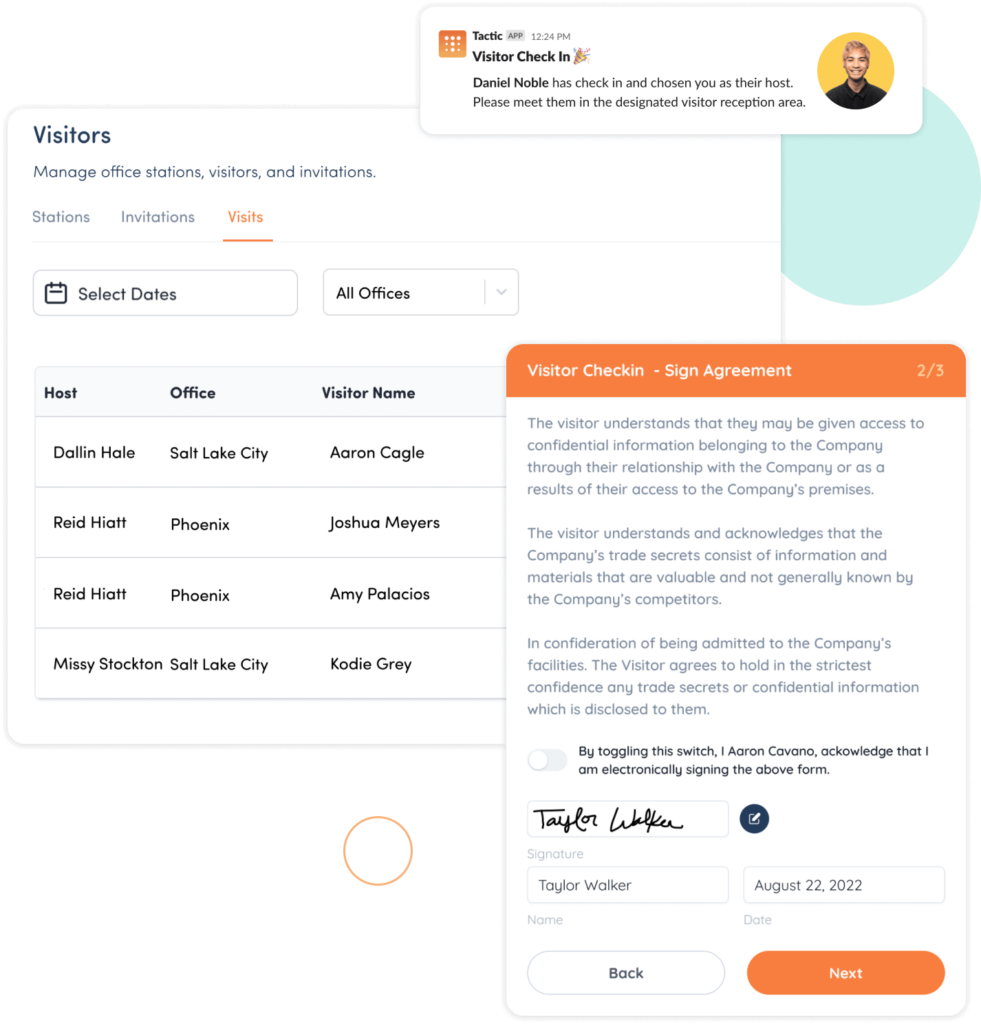 Explore the entire suite of tools to
transform your hybrid workplace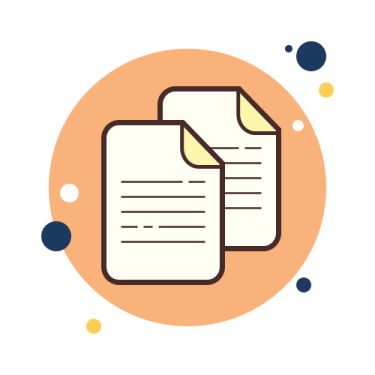 Policy Management
Effortlessly establish, personalize, and execute hybrid work policies.
Discover why customers prefer
Tactic

over our competitors
Teams around the world love all the ways Tactic helps them make the most out of their hybrid workplace

"Reserving seats and editing reservations are hassle-free. The overview in the dashboard is straightforward and quite easy to understand."
Clariza M.
Senior Associate

"It is making the booking process easier, as well as ensuring collaboration while selecting in-office days! Being able to view other booked coworkers is a really nice feature."
Matthew S.
Product Experience Specialist

"I like how innovative and helpful it is to organize the schedules and reservations of everyone inside the office! Not to mentioned how it's user friendly its UI is!"
Ron B.
Customer Concierge
Learn more about visitor management
Answers to common questions about visitor management and how Tactic can help you improve the office experience for your guests.
What is a visitor management system?
A visitor management system is a digital solution that simplifies the check-in process, enhances security, and improves the overall visitor experience. It replaces traditional pen-and-paper sign-in sheets with efficient digital check-in methods.
How do I choose a visitor management system?
When choosing a visitor management solution, consider factors such as ease of use, customization options, integration capabilities with your existing systems, scalability, and customer support. Tactic's visitor management tool ticks all the boxes!
What are the benefits of visitor management?
A visitor management system offers numerous benefits, including streamlined check-in processes, enhanced security and compliance, improved visitor experience, automated notifications, and detailed visitor logs for record-keeping and analysis.
What equipment do I need for visitor management?
To utilize Tactic's visitor management tool, all you need is a tablet for digital check-in. A badge printer is optional but can add a professional touch to your visitor experience. You can set up as many check-in stations as you need at no additional cost.
Ready to transform your hybrid workplace with Tactic?
Embrace the future of work with Tactic and unlock the full potential of your organization.